ASCOT SOLAR PANELS INSTALLERS
ASCOT SOLAR PANELS
Getting Solar Power For Your Ascot Home Has Never Been Easier
Why Go Solar with MC Electrical?
7.79kW Solar Panel System
19 x REC ALPHA PURE-R 410W Solar Panels

25 Year Solar Panel Warranty

Fronius GEN24 Primo 6kW Inverter
Green Loan Available From $37 per week.

*Indicated Pricing Based on a Standard Install

*Indicated Pricing includes STC Rebate (ie: Govt Rebate)

Check Our Up To Date Solar System Packages
If you'd like to join the solar power campaign and you appreciate a high quality solar panel system install, look no further than MC Electrical. Contact us today for a free solar quote to start saving on your energy bills.
PREMIUM QCELLS SOLAR PANELS WITH THE NEW UPGRADEABLE FRONIUS GEN24 INVERTER
TOP OF THE RANGE Q-CELLS SOLAR PANELS WITH A NEW UPGRADEABLE FRONIUS GEN24 INVERTER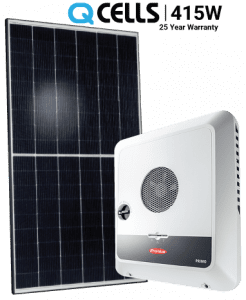 GOOGLE REVIEWS
210 Reviews
[google-reviews-pro place_name='MC Solar & Electrical Pty Ltd' place_id=ChIJQ5igid9YkWsR1JqCi_gLrB8 auto_load=true pagination=3 sort=1 min_filter=5 text_size=150 view_mode=slider open_link=true]
Enphase vs Fronius – Is there a new winning shade solution?
Enphase has always been known as the best solution for shaded roofs. The kink in the hose theory has always seemed to back this up, but was it all wrong? Is a system really dragged down by the weakest panel?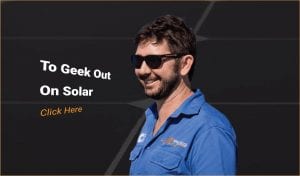 If you want to do your homework before purchasing a solar panel system, Mark's Blog is one of the most useful resources you'll find. Mark reviews solar panels, solar batteries, solar inverters, solar optimisers and solar installation methods. See for yourself why Mark and the team at MC Electrical are considered industry thought leaders.
TALK WITH US ABOUT NO DEPOSIT SOLAR FINANCE TODAY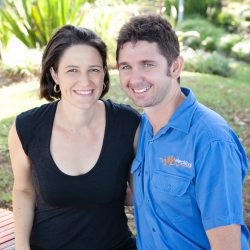 Clean energy at home has never been more affordable
Features & Benefits:
No deposit required

No real estate security required

You own the system whilst making fixed monthly repayments

Spread the investment plan
ASCOT SOLAR PANELS SYSTEM INSTALLERS QUEENSLAND 4007
If you are looking for the best Solar Panels System Package in Ascot, contact MC Electrical. Our in house and trained solar team ensure we can guarantee quality solar installations for every Ascot home and business. Talk with our Solar Panel experts today regarding the best Solar Panel System Price for your home or business. No-hard sell – just expert solar advice!
GETTING SOLAR POWER IN ASCOT MADE SIMPLE
CONSULTATION
Our solar experts will explain all your solar power options and will customize a green energy solution that's right for you. We don't use sub-contractors and offer customers a 10 Year workmanship warranty!
DESIGN – INSTALL
We will design a custom solar power solution just for you! Our team will do all the paperwork for solar rebates, incentives and complete grid connection on your behalf. We are local & trusted with a reputation for quality.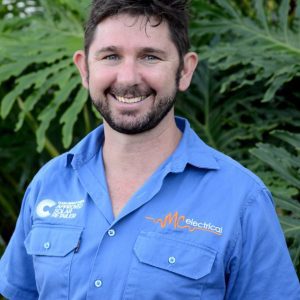 Hi Ascot! I'm Mark Cavanagh, owner and manager of MC Electrical. I'm an Electrician, an accredited solar designer and installer and a solar power blogger.
I'm passionate about the solar industry. For the past 11 years I've been testing solar panels and solar inverters and finding more robust methods of installing solar. Part of this work has opened opportunities for me and some of my staff to travel to Israel, Germany, Austria, China, Korea, Mexico and the USA. Here we visit Solar Factories and meet with solar industry leaders, to check out products we recommend … and products we no longer recommend. I share my findings in "Mark's Blog" for consumers and for the industry.
Ascot Solar Panel System Installers
Did you know that MC Electrical have been responsible for installing over 50 solar panel systems in Ascot in the last 5 years? In total 18% of all dwellings in Ascot have already had solar power systems installed on their roofs in the last 5 years. This is a bit under the Queensland average of 34.8% of homes having solar panels systems installed on their roofs throughout the state. You could help improve this statistic and save money by calling MC Electrical your local solar power installers.   GET A FREE SOLAR QUOTE TODAY. 
Even though solar has only been around for a short time the suburb of Ascot has been growing in population and density since the 1920s.  Population growth resulted in Queenslander style homes being built 6km's North East of the Brisbane CBD. If you now reside in this sort after inner-city suburb and want to be one of the 34.8% of Queenslanders with solar call our experts in Solar Panel Systems Annerley.
CHOOSING THE RIGHT SOLAR PANEL INSTALLER
How do we know that you will want to go with MC Electrical? Well, maybe it's because unlike most, we do an extensive amount of product research to ensure that the solar panel gear we sell doesn't end up in landfill. Maybe it's because we are fully CEC accredited and we are rated one of Australia's Best Solar Panel Installers, for all time according to customer reviews. Or maybe it's simply, you just want to go with a solar panel company that wont pressure sell you, will be around for years to come and offers incredible after sales service. We don't ever use sub-contractors and to top it off, all of our electricians and roofers are trained in house to make sure they meet our extremely high standards.
On a side note you can read all about the solar panel research we do in Mark's Blog.
To the right, an install we completed on a beautiful colonial house in Ascot, 2018. They chose to go for a solar panel installation with MC Electrical, because like us, they value the highest quality solar gear installed by a team that values perfection in every aspect of the job.