BROOKFIELD SOLAR PANELS INSTALLERS
BROOKFIELD SOLAR PANELS
Getting Solar Power For Your Brookfield Home Has Never Been Easier
Why Go Solar with MC Electrical?
7.79kW Solar Panel System
19 x REC ALPHA PURE-R 410W Solar Panels

25 Year Solar Panel Warranty

Fronius GEN24 Primo 6kW Inverter
Green Loan Available From $33 per week.

*Indicated Pricing Based on a Standard Install

*Indicated Pricing includes STC Rebate (ie: Govt Rebate)

Check Our Up To Date Solar System Packages
If you'd like to join the solar power campaign and you appreciate a high quality solar panel system install, look no further than MC Electrical. Contact us today for a free solar quote to start saving on your energy bills.
PREMIUM QCELLS SOLAR PANELS WITH THE NEW UPGRADEABLE FRONIUS GEN24 INVERTER
TOP OF THE RANGE Q-CELLS SOLAR PANELS WITH A NEW UPGRADEABLE FRONIUS GEN24 INVERTER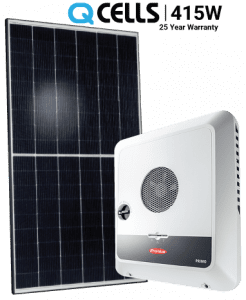 GOOGLE REVIEWS
210 Reviews
[google-reviews-pro place_name='MC Solar & Electrical Pty Ltd' place_id=ChIJQ5igid9YkWsR1JqCi_gLrB8 auto_load=true pagination=3 sort=1 min_filter=5 text_size=150 view_mode=slider open_link=true]
Enphase vs Fronius – Is there a new winning shade solution?
Enphase has always been known as the best solution for shaded roofs. The kink in the hose theory has always seemed to back this up, but was it all wrong? Is a system really dragged down by the weakest panel?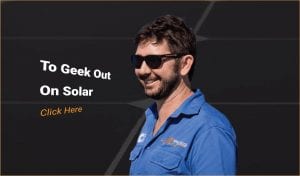 If you want to do your homework before purchasing a solar panel system, Mark's Blog is one of the most useful resources you'll find. Mark reviews solar panels, solar batteries, solar inverters, solar optimisers and solar installation methods. See for yourself why Mark and the team at MC Electrical are considered industry thought leaders.
TALK WITH US ABOUT NO DEPOSIT SOLAR FINANCE TODAY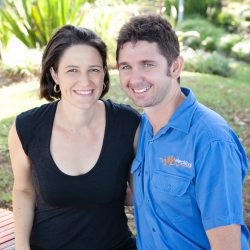 Clean energy at home has never been more affordable
Features & Benefits:
No deposit required

No real estate security required

You own the system whilst making fixed monthly repayments

Spread the investment plan
BROOKFIELD SOLAR PANELS SYSTEM INSTALLERS QUEENSLAND 4069
If you are looking for the best Solar Panels System Package in Brookfield, contact MC Electrical. Our in house and trained solar team ensure we can guarantee quality solar installations for every Brookfield home and business. Talk with our Solar Panel experts today regarding the best Solar Panel System Price for your home or business. No-hard sell – just expert solar advice!
GETTING SOLAR POWER IN BROOKFIELD MADE SIMPLE
CONSULTATION
Our solar experts will explain all your solar power options and will customize a green energy solution that's right for you. We don't use sub-contractors and offer customers a 10 Year workmanship warranty!
DESIGN – INSTALL
We will design a custom solar power solution just for you! Our team will do all the paperwork for solar rebates, incentives and complete grid connection on your behalf. We are local & trusted with a reputation for quality.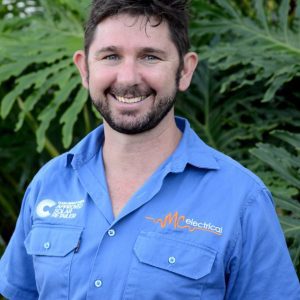 Hi. I'm Mark Cavanagh, owner and manager of MC Electrical. If you are looking for a local company to install a solar power system in Brookfield, look no further. Brookfield at times can be a tricky place to install solar. There's a small downside to living surrounded by beautiful bushlands, shade. But there is a solution to shaded solar panels, it's collective name is MLPE or Module Level Power Electronics. The "Module" is the solar panel. The "Power Electronics" is the gear that you put behind every panel to make them work independently of the other panels that might be in shade.
I've tested and written extensively on solar panels in the shade, having gone to the headquarters of all three dominant MLPE manufacturers. My SolarEdge review points out all the flaws with the Israeli designed products. After meeting with their founders in Israel, (and after installing 130 systems ourselves) I wrote a review that lead to a year of legal threats from SolarEdge. Read my SolarEdge Saga here.
I've also reviewed Enphase microinverters and Tigo optimisers at length, and met with the founder/CEO of both MLPE companies in Silicone Valley.
So if your Brookfield home happens to have any shade, I can guarantee you, We Know Solar.
I've got a special connection with Brookfield. I spent four years living out at Gold Creek Road Brookfield at what used to be called QBCM studying theology. Brookfield is a perfect place to study the mysteries of life. I would often get up early in the morning and walk for hours through the streets or through the bush tracks just pondering the universe.
I always thought I would buy property out at Brookfield, and was just beaten to it recently by my mate Mike. Fair to say that my kids and I are jealous of his massive backyard with rope swings and BMX tracks. Mike is in the process of building a shed on his Brookfield property, and yes, we'll be installing a solar panel system for him.