CABOOLTURE SOLAR PANELS INSTALLERS
CABOOLTURE SOLAR PANELS
Getting Solar Power For Your Caboolture Home Has Never Been Easier
Why Go Solar with MC Electrical?
7.79kW Solar Panel System
19 x REC ALPHA PURE-R 410W Solar Panels

25 Year Solar Panel Warranty

Fronius GEN24 Primo 6kW Inverter
Green Loan Available From $33 per week.

*Indicated Pricing Based on a Standard Install

*Indicated Pricing includes STC Rebate (ie: Govt Rebate)

Check Our Up To Date Solar System Packages
If you'd like to join the solar power campaign and you appreciate a high quality solar panel system install, look no further than MC Electrical. Contact us today for a free solar quote to start saving on your energy bills.
PREMIUM QCELLS SOLAR PANELS WITH THE NEW UPGRADEABLE FRONIUS GEN24 INVERTER
TOP OF THE RANGE Q-CELLS SOLAR PANELS WITH A NEW UPGRADEABLE FRONIUS GEN24 INVERTER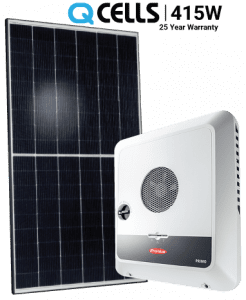 GOOGLE REVIEWS
210 Reviews
[google-reviews-pro place_name='MC Solar & Electrical Pty Ltd' place_id=ChIJQ5igid9YkWsR1JqCi_gLrB8 auto_load=true pagination=3 sort=1 min_filter=5 text_size=150 view_mode=slider open_link=true]
Enphase vs Fronius – Is there a new winning shade solution?
Enphase has always been known as the best solution for shaded roofs. The kink in the hose theory has always seemed to back this up, but was it all wrong? Is a system really dragged down by the weakest panel?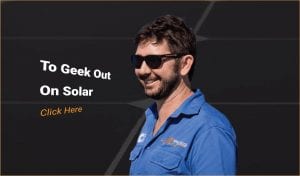 If you want to do your homework before purchasing a solar panel system, Mark's Blog is one of the most useful resources you'll find. Mark reviews solar panels, solar batteries, solar inverters, solar optimisers and solar installation methods. See for yourself why Mark and the team at MC Electrical are considered industry thought leaders.
TALK WITH US ABOUT NO DEPOSIT SOLAR FINANCE TODAY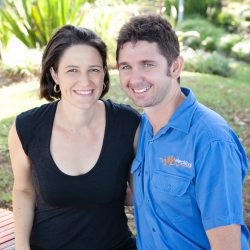 Clean energy at home has never been more affordable
Features & Benefits:
No deposit required

No real estate security required

You own the system whilst making fixed monthly repayments

Spread the investment plan
CABOOLTURE SOLAR PANELS SYSTEM INSTALLERS QUEENSLAND 4510
If you are looking for the best Solar Panels System Package in Caboolture, contact MC Electrical. Our in house and trained solar team ensure we can guarantee quality solar installations for every Caboolture home and business. Talk with our Solar Panel experts today regarding the best Solar Panel System Price for your home or business. No-hard sell – just expert solar advice!
GETTING SOLAR POWER IN CABOOLTURE MADE SIMPLE
CONSULTATION
Our solar experts will explain all your solar power options and will customize a green energy solution that's right for you. We don't use sub-contractors and offer customers a 10 Year workmanship warranty!
DESIGN – INSTALL
We will design a custom solar power solution just for you! Our team will do all the paperwork for solar rebates, incentives and complete grid connection on your behalf. We are local & trusted with a reputation for quality.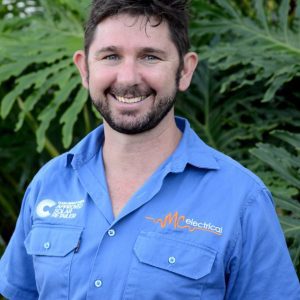 Hi Caboolture, I'm Mark Cavanagh, the owner and manager of MC Electrical. I'm a sparky and an accredited solar installer, but I spend most of my time testing solar panels and inverters and blogging – oh, and managing the business! I do remember however a house just off King street being one of the first solar systems I ever installed back in 2009. It took us all day to fit 6 panels and a tiny 1kW solar inverter. 10 years on, our average size solar system in now 8 times the size! Thankfully it's no longer me on the roof installing those panels!
I've spent a bit of time over the years in Caboolture. From picnics at Centenary lakes as a kid, to housesitting for my brother who lived in King Street Caboolture. One of the funnier moments I had in Caboolture was just a couple of years ago. My dad had moved into a low care nursing home and I visited him regularly. I brought him down to the Caboolture McDonald's to have some lunch. Dad doesn't do McDonald's normally, so when he got served his fries and they were only 3/4 full… Well, didn't he give the poor girl behind the counter "what for". It would have lasted almost 5 minutes. But with his broad Scottish accent and his fumbled thoughts, the poor girl had no idea what was going on. Dad doesn't like me to "translate" for him, so I just had to sit back in my seat and laugh.
If you are looking for a quality solar power system from a company with over 10 years of Solar Experience and a solar company who will be there to honour their warranty, give my team a call, or submit a quote from this page!
Caboolture, congratulations! You are Solar Panel Hero's.
If you live in Caboolture 4510, then as of June 2019, an estimated 38.8% of your neighbours have solar panels. That's 7825 out of 19709 homes with solar panels installed in Caboolture. That's 4 percent higher than the Queensland average of 34.8%, which is getting close to double the Australian average of 21 percent of households with solar power. We can assume from that data, something that most of us already knew. People from Caboolture have nearly twice as much common sense than the average Australian.
Now for a snippet of Caboolture's history. Originally inhabited and populated by the Gubbi Gubbi Aboriginal people,
Caboolture was named after the aboriginal word for carpet snake, spelt "kabultur". The first Brisbane based people started populating Caboolture from 1842.