Choosing a Solar Installer
Exposing Cheap Solar Sales Companies
Making the Switch to Solar Power is a Big Investment.

That's why you want to make sure you're choosing a good quality solar installer!
But Why is it so Important?
Consider This
 A solar power system is a long-term investment. Even when a solar panel system has been tailored to your electrical consumption needs perfectly, it will take multiple years to pay for itself. Historically speaking, we've seen a lot of solar company's smoke bomb before their customer's solar power systems have even paid for themselves. Many of the larger less scrupulous companies will even "rise" from the ashes under a new business name, "peddling" past and ignoring the customers who's warranties they've now washed their hands of. This leaves customers with faulty, cheap solar systems on their roofs that haven't even paid for themselves yet.
Solar panel arrays have many connection points, high voltage DC cabling running through your ceiling and walls. Despite this, solar is actually very safe; provided an experienced electrician, who's given the time they need to do a quality job, is the one installing your solar. The problem arises when sales companies pushing for quick, corner cutting installs. I guess that's just what happens when the people making the decisions know nothing about solar… or even electricity for that matter.
Quality solar is important, you want the components to last. The problem is, we see cheap solar companies passing off even cheaper inverters and solar panels, as "Premium" They usually do this under the guise of "tier 1"
All good quality solar panels are tier 1… BUT not all tier 1 solar panels are good quality. 
Now that we have an understanding of why it's important not to buy solar through a bargain bin sales company. Let's look at how we can figure out who the good ones are.
Watch this video before you decide on a solar company
Over the years, dodgy solar companies have gotten better and better at covering up their dirty little secrets. Fortunately, Mark and Ben made this video to make sure you don't fall prey to their tactics.
GOOGLE REVIEWS
193 Reviews
[google-reviews-pro place_name='MC Solar & Electrical Pty Ltd' place_id=ChIJQ5igid9YkWsR1JqCi_gLrB8 auto_load=true pagination=3 sort=1 min_filter=5 text_size=150 view_mode=slider open_link=true]
BANG FOR BUCK SOLAR PANELS AND INVERTER. NO COMPROMISE ON THE REMAINING COMPONENTS.
TOP OF THE RANGE Q-CELLS SOLAR PANELS WITH THE WORLDS BEST STRING INVERTER
THE WORLDS BEST SOLAR PANELS WITH THE WORLDS MOST VERSATILE INVERTER BUILT-IN!
TALK WITH US ABOUT NO DEPOSIT SOLAR FINANCE TODAY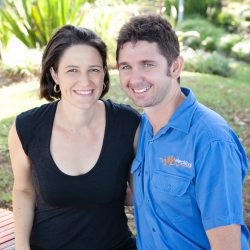 Clean energy at home has never been more affordable
Features & Benefits:
No deposit required

No real estate security required

You own the system whilst making fixed monthly repayments

Spread the investment plan
BRISBANE SOLAR PANELS SYSTEM INSTALLERS QUEENSLAND 4000
If you are looking for the best Solar Panels System Package in Brisbane, contact MC Electrical. Our in house and trained solar team ensure we can guarantee quality solar installations for every Brisbane home and business. Talk with our Solar Panel experts today regarding the best Solar Panel System Price for your home or business. No-hard sell – just expert solar advice!
GETTING SOLAR POWER IN BRISBANE MADE SIMPLE
CONSULTATION
Our solar experts will explain all your solar power options and will customize a green energy solution that's right for you. We don't use sub-contractors and offer customers a 10 Year workmanship warranty!
DESIGN – INSTALL
We will design a custom solar power solution just for you! Our team will do all the paperwork for solar rebates, incentives and complete grid connection on your behalf. We are local & trusted with a reputation for quality.