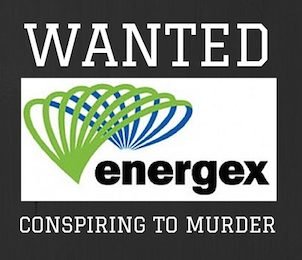 Again today I got a phone call from a customer asking if it was true that Energex is going to limit the size of domestic solar inverters to 3.5kW. The short answer is no – if you are one of the lucky ten per cent of Queenslanders who live in the South East. However, unscrupulous solar sales companies have once again been hitting the Brisbane solar market warning that "Energex is about to kill off 5kW solar systems". These lying, thieving Gypsies are "pressuring selling" customers into committing to solar before September 1. Excuse me – I obviously needed to vent.
Not Guilty
The 3.5kW limit myth seems to be based on two misconstrued facts.
Firstly, outside of the glorious southeast, the remaining 90 per cent of Queensland is under the electricity distributor Ergon. Ergon's electrical network covers a vast, mainly rural area, and, as a result, its infrastructure is not nearly as robust as Energex's. Ergon's grid is just not coping with the strain that large solar systems are putting on their network. As a result, on the 1st of July 2015, Ergon introduced a limitation of 3.5kW for residential solar systems.
Secondly, on the 1st of October, Energex is introducing mandatory 0.9 power factor correction on systems over 3kW. This will only impact the peak output of a solar system. The two scenarios that will be most affected are:
A 5kW inverter with 6.5kW of panels all facing north.
Micro-Inverter installations.
The point of this "power-factor correction" is not so much about the grid saturation crisis that Ergon is facing. It's more about levelling the playing field for Energex so that we produce power with a similar power factor to what our appliances consume. It will also help protect Energex's grid in peak solar production times.
Grid Saturation
In Energex's area, – thanks to the much-dissed "gold plating" of the grid – we are not yet at the point of saturation. As of July 2015, Energex has around 290 000 customers with solar connected. They estimate that there are over 900,000 homes suitable for PV systems, and they acknowledge the market is far from being saturated. In this document Energex solar PV connections forecast July 2015, they explain "Energex has placed a constraint on the model which limits the size of residential connections to 5kW by the year 2020 – after which they remain at an average size of 5kW for new systems."
With the coming power factor changes, it is a good time to look into solar. If you are going to go solar, – but not just now –  get an electrical contractor (like us) to put in a "no obligation" application to Energex before September 30. But no pressure, solar will still be viable post-September 30.
Mark,
MC Solar & Electrical – 07 3268 3836.