REDLAND BAY SOLAR PANEL INSTALLERS
Redland Bay Solar Panel System Installers
If you're after the best solar panels in Redland Bay, installed by the best solar power system installers. Look no further than your local solar power company MC Electrical. Get your FREE SOLAR PANEL SYSTEM QUOTE HERE! We've installed thousands of solar panel systems in Brisbane over the last decade and we pride ourselves in our continuous research into all the latest solar panel gear in order to make sure our customers only get the very best solar power system that will give them the very best ROI. Not only that, but a solar power system that continues to perform and make you money for years to come!
If you'd like to join the solar power campaign and you appreciate a high quality solar panel system install, look no further than MC Electrical. Contact us today for a free solar quote to start saving on your energy bills.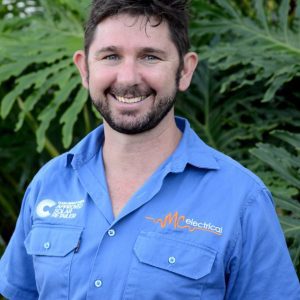 Redland Bay Solar Panel System Installers
Hi, I'm Mark from MC Electrical. If you are looking for local solar panel installers to Redland Bay, you've come to the right place.
Did you know that as of June 2019, an impressive 49.6 percent of homes in the Redland Bay area has solar? (The figures include the surrounding suburbs of Mount Cotton and Victoria Point). The majority of the solar panel systems is on houses, but the Redlands Bay area is also home to an impressive 200kW solar system.
Plenty of the solar installed in Redland Bay over the last 11 years was installed by MC Electrical. Our job management software show's in the last 11 years we have installed 95 solar systems in Redlands. There is a good chance that one of your neighbours chose to go Solar with MC Electrical.
And why should you choose us too? Because for the last 11 years I haven't been focused on those numbers. I've been focussed on quality. As an Electrical Contractor and accredited Solar Installer and Designer, I spend a significant part of my day researching and testing Solar Products to make sure our products and methods will last the test if time. Whether it is testing how a solar panel system responds to shade, testing solar inverters, comparing solar panels, or just changing out the type of roofing screws or cable we use, I focus on quality. All of our Solar Electricians and solar installers are long term in house employees. They understand their job is not to get in the job done as quickly as possible. Their job is to make sure every part of their workmanship will last the life of the system. If they see a method or a product they can improve on, they let us know and we improve it. After 11 years of doing this, I can confidently tell you that you won't get a better offering of solar products, and you won't get better solar electricians.
TALK WITH US ABOUT NO DEPOSIT SOLAR FINANCE TODAY
Clean energy at home has never been more affordable
Features & Benefits:
No deposit required

No real estate security required

You own the system whilst making fixed monthly repayments

Spread the investment plan
HOLLAND PARK SOLAR PANEL SYSTEM INSTALLERS QUEENSLAND 4121
If you are looking for the best Solar Panel System Package in Holland Park, contact MC Electrical. Our in house and trained solar team ensure we can guarantee quality solar installations for every Holland Park home and business. Talk with our Solar Panel experts today regarding the best Solar Panel System Price for your home or business. No-hard sell – just expert solar advice !
GETTING SOLAR POWER IN REDLAND BAY MADE SIMPLE
CONSULTATION
Our solar experts will explain all your solar power options and will customize a green energy solution that's right for you. We don't use sub-contractors and offer customers a 10 Year workmanship warranty!
DESIGN – INSTALL
We will design a custom solar power solution just for you! Our team will do all the paperwork for solar rebates, incentives and complete grid connection on your behalf. We are local & trusted with a reputation for quality.