STRATHPINE SOLAR PANELS INSTALLERS
STRATHPINE SOLAR PANELS
Getting Solar Panels in Strathpine Has Never Been Easier
Why Go Solar with MC Electrical?
10kW Solar Panel System
25 x QCells G10a+ 410W Solar Panels

25 Year Solar Panel Warranty

Fronius Primo 8.2kW Inverter
Green Loan Available From $203 per month.

*Indicated Pricing Based on a Standard Install

*Indicated Pricing includes STC Rebate (ie: Govt Rebate)

See our other Solar Panel System Packages
If you'd like to join the solar power campaign and you appreciate a high quality solar panel system install, look no further than MC Electrical. Contact us today for a free solar quote to start saving on your energy bills.
BANG FOR BUCK SOLAR PANELS AND INVERTER. NO COMPROMISE ON THE REMAINING COMPONENTS.
TOP OF THE RANGE Q-CELLS SOLAR PANELS WITH THE WORLDS BEST STRING INVERTER
THE WORLDS BEST SOLAR PANELS WITH THE WORLDS MOST VERSATILE INVERTER BUILT-IN!
GOOGLE REVIEWS
193 Reviews
Is there a new Winning Shade Solution!
Forever and a day Enphase Micro-Inverters have been known as the absolute best solution for shaded roofs, but why do we think that? AND more importantly, is it true?
Enter, Stage Right… FRONIUS
If you want to do your homework before purchasing a solar panel system, Mark's Blog is one of the most useful resources you'll find. Mark reviews solar panels, solar batteries, solar inverters, solar optimisers and solar installation methods. See for yourself why Mark and the team at MC Electrical are considered industry thought leaders.
TALK WITH US ABOUT NO DEPOSIT SOLAR FINANCE TODAY
Clean energy at home has never been more affordable
Features & Benefits:
No deposit required

No real estate security required

You own the system whilst making fixed monthly repayments

Spread the investment plan
STRATHPINE SOLAR PANELS SYSTEM INSTALLERS QUEENSLAND 4500
If you are looking for the best Solar Panels System Package in Strathpine, contact MC Electrical. Our in house and trained solar team ensure we can guarantee quality solar installations for every Strathpine home and business. Talk with our Solar Panel experts today regarding the best Solar Panel System Price for your home or business. No-hard sell – just expert solar advice!
GETTING SOLAR POWER IN STRATHPINE MADE SIMPLE
CONSULTATION
Our solar experts will explain all your solar power options and will customize a green energy solution that's right for you. We don't use sub-contractors and offer customers a 10 Year workmanship warranty!
DESIGN – INSTALL
We will design a custom solar power solution just for you! Our team will do all the paperwork for solar rebates, incentives and complete grid connection on your behalf. We are local & trusted with a reputation for quality.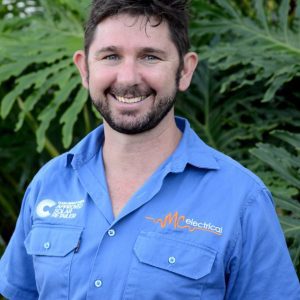 Hi Strathpine! I'm Mark Cavanagh, owner and manager of MC Electrical. I'm an Electrician, an accredited solar designer and installer and a solar power blogger.
I'm passionate about the solar industry. For the past 11 years I've been testing solar panels and solar inverters and finding more robust methods of installing solar. Part of this work has opened opportunities for me and some of my staff to travel to Israel, Germany, Austria, China, Korea, Mexico and the USA. Here we visit Solar Factories and meet with solar industry leaders, to check out products we recommend … and products we no longer recommend. I share my findings in "Mark's Blog" for consumers and for the industry.
Strathpine Solar Panel System Installers
If you are looking for a solar power system in Strathpine, you have come to the right place. MC Electrical are focussed on installing high quality solar systems in Northside suburbs like Strathpine. Here's a bit of useless trivia: Strathpine is where I had my first part time job, at Igloo Delli in Strathpine Shopping Center in 1992. It wasn't my proudest carreer move but you have to start somewhere. After mastering selling chicken wings, I completed my Electrical apprenticeship with SEQEB (1993 to 1997). Being based in Redcliffe Depot, I spent heaps of time swinging off poles in Strathpine switching power or upgrading overhead lines.
To look a bit further back in history, the name Strathpine is derived from the Scottish heritage name "Strath" meaning Valley, and "Pine" referring to the Pine River. The first Europeans settled in the area in the 1860s establishing sugar farms and rum distilleries. Strathpine boomed in the 1940s when the US and Australian army opened Strathpine Camp and three airstrips.   If you live in Strathpine and looking for Solar my team in our Northside Brisbane office and GET A FREE SOLAR QUOTE TODAY. For the best advice talk to our local Strathpine Solar Panel experts about what size solar system you'll need.